ITxposure werkt voor ambitieuze B2B bedrijven die willen groeien door betere marketing
Binnen de IT sector werken we onder andere voor cloud providers, ISV's, (value added) resellers, IT distributeurs en system integrators.
Voor niet-IT bedrijven is ITxposure de online marketing partner: van internet en inbound marketing strategie tot website ontwikkeling en optimalisatie, e-mail en social media en content marketing.
ITxposure werkt(e) onder andere voor:
2-Control
@Valley
Agile Software
Aia Software
AppSense
Avnet Technology Solutions
Azlan
Bell Micro
ChainPoint
Comsoft direct
CWR Mobility
Dynamics user group Nederland
ECS International
E-storage
ETC Distribution
Facility Point
Forceview
ForITs
Fuselogic
Human Inference
InfraControl
i3 groep
ilionx
IICD
IT Creation
IT visibility
KNS Automatisering
Levi9
Microsoft Nederland
Microsoft Corporation
NTREE kantoorautomatisering
Nationale Luchtvaartschool / CAE
NC Automatisering
Order-Direct
Poort 80
SCM
Thysia
TMDi
Traxion
Q-go
QISS IT
Quant ICT
Qualogy
Qwise
Software ONE
Tech Data
Tech Data Advanced Solutions
TMDi
Yellowstar Solutions
VANDERLEDEN process
VDD IQware
ZET solutions
Marketing Automation Kickstart programma
voor Oracle partners



Het programma is een inbound marketing campagne 'as a service' met een looptijd van 6 maanden. De invulling is geen technology push, maar solution selling: we vertalen een of meer issues uit de markt naar een oplossing op basis van Oracle. Op basis hiervan ontwikkelt en realiseert ITxposure in nauwe samenwerking met de Oracle partner een integrale campagne. Dit programma is door marketingbureau ITxposure in samenwerking met Tech Data Advanced Solutions en Oracle ontwikkeld.
Marketing Manager as a Service
voor onder andere KNS Automatisering, Agile Software, ChainPoint, Forceview en IT visibility.
Wel behoefte aan professionele marketing, maar geen marketing manager op de payroll? Denk dan eens aan outsourced marketing met verstand van IT. Voor alle organisaties die (nog) geen eigen marketing manager in dienst hebben. Strategisch, tactisch en operationeel inzetbaar. Vaste, flexibele of interim inzet.
IT klantreferentie
voor onder andere i3 groep, KNS Automatisering, ECS International, FuseLogic en SoftwareONE



ITxposure heeft al meer dan 100 referenties voor IT-bedrijven en -projecten uitgewerkt. Wij hebben CIO's, CISO's, IT managers en andere IT-professionals geïnterviewd bij organisaties in onder andere de zorg, energiebranche, logistiek, financiële dienstverlening, onderwijs en overheden. Voor IT-bedrijven die hun referenties door een professionele partij willen laten uitwerken is ITxposure de partner die deze 'turn key' kan opleveren.
Blogs
voor onder andere @Valley, KNS Automatisering, ECS International, SoftwareONE, Forceview en FuseLogic
In marketing draait vandaag de dag veel, zo niet alles, om content. Zeker nu mensen meer scannen dan lezen en Google de dienst uitmaakt als het gaat om nieuwe bezoekers op je website. Een goed geschreven blog scoort zowel bij jouw doelgroep als de zoekmachines en is hiermee een van de meest 'sustainable' investeringen in marketing die je kan doen.
Internet marketing
voor onder andere ChainPoint, Linvision HPC, ForITs, FacilityPoint en Forceview
ITxposure is een full service internetbureau. Met een doelgerichte aanpak werken realiseren we voor en met jou een online aanwezigheid die resultaten boekt:
Website design, ontwikkeling en optimalisatie
Content en content marketing
SEA en SEO
E-mail en social media marketing
""De ervaringen zijn heel goed. ITxposure is goed bereikbaar en levert snel goed werk, waardoor ik makkelijker mijn deadlines kan halen. Omdat ze zoveel ervaring hebben op het gebied van IT marketing hebben we genoeg aan een minimale briefing waardoor ik efficiënt kan werken."
Wael Rejeb. Marketing Program Manager bij Tech Data



"Michel has a great knowledge of the IT bussiness, this combined with excellent marketing skills makes him unique in the market. He is a pleasure to work with, has excellent social skills and is trustworthy. He is a multi talent, great writer, translater, strategic, creative and has a great social media knowhow."
Chantal Cazander, Tech Data Advanced Solutions
Top qualities: Expert, High Integrity, Creative
"I hired Michel for boosting demand and leadgeneration activities. His pragmatic approach, creativity, precise and fast delivery, made that activity to a big succes. Michel is an entrepeneurial marketing professional who focuses on achieving business results. A man of his word and fun to work with."
Marcel Leeflang, Q-go
Top qualities: Great Results, On Time, Creative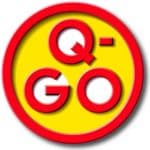 "We've hired Michel because I was looking for a service he provided. And typed on Google three different searches and all three he was on the top. After we made an appointment and the work he did so far was excellent. I really can endorse him."
Wim Timmer, ceo, TMDi BV
"Ik heb de samenwerking met Michel als prettig en professioneel ervaren. Zowel de kwaliteit van de verhalen als de uiteindelijke frisse en vrolijke vormgeving zijn van een uitstekend niveau. Bij een volgend project zou ik niet aarzelen om ITxposure nog een keer in de arm te nemen."
Martine Toussaint, Marketing & Communicatie i³ groep

Wat wil jij bereiken? We horen graag van je!
e-mail: info@itxposure.nl | telefoon: 085-ITXPOSURE (085-489 76 78)